Catch! tab is used to adjust settings for Catch!. Here you can pick whether to Enable Catch! or not, see Your IP, manage PC name, change Port, change the folder with received files, and other options.
Since DAEMON Tools Ultra 5.4, you can browse the Catch! folder of a PC. After DAEMON Tools Lite 10.10 released, you can choose folders for browsing from the other device that has DAEMON Tools Ultra installed. Find out more about setting up Catch!.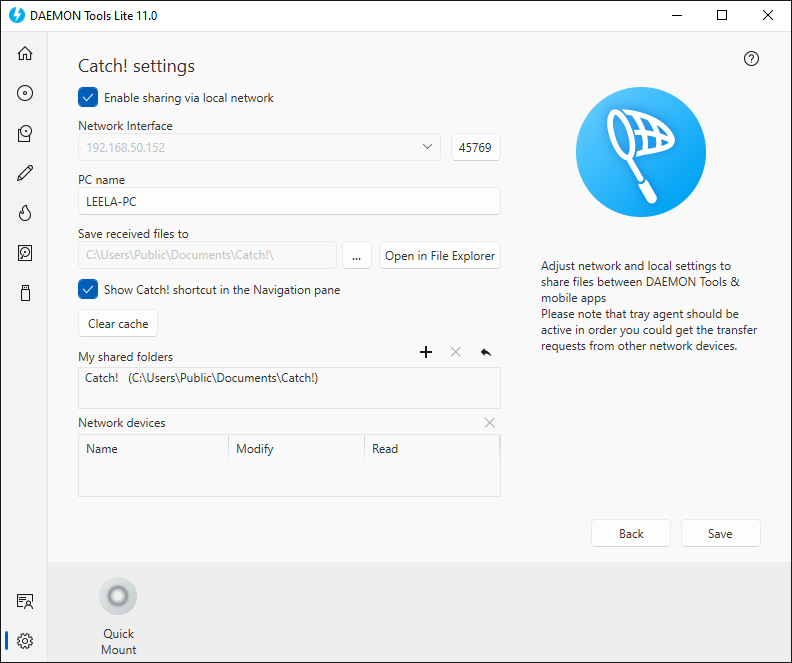 Click Apply button to save the changes or Back to quit the Preferences without saving.