There are three types of licenses available for DAEMON Tools Lite: Personal License, Commercial License and Free License. To find out which one is the best for you, visit the Activation options article.
To check your current license and activate the program, click License icon on the sidebar. You will get the following window: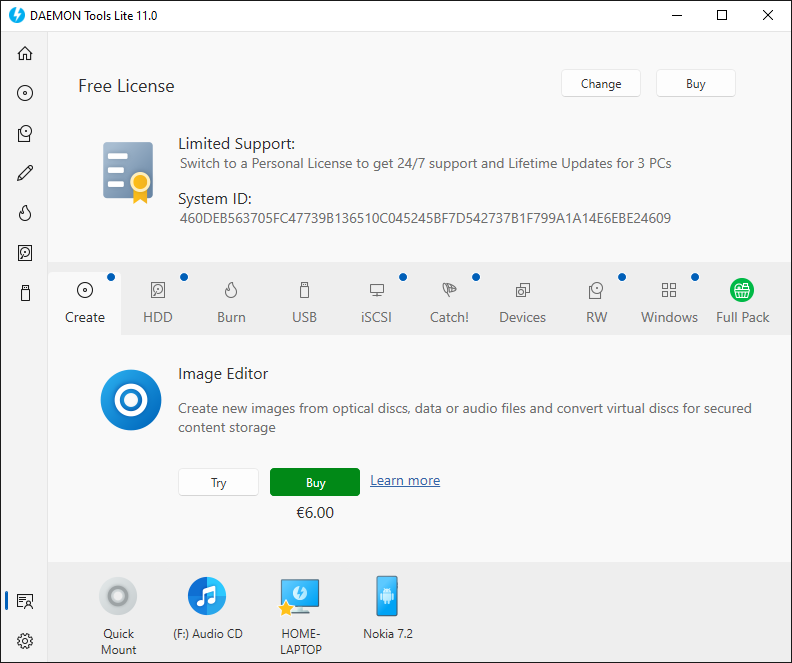 License wizard consists of two parts. The upper part is devoted to the general license. Here you can get an information about your license type and change it. In the lower part of the License wizard, all advanced features are shown.
To activate DAEMON Tools Lite, click Change button. If you haven't purchased a license yet, click Buy button which will redirect you to the cart.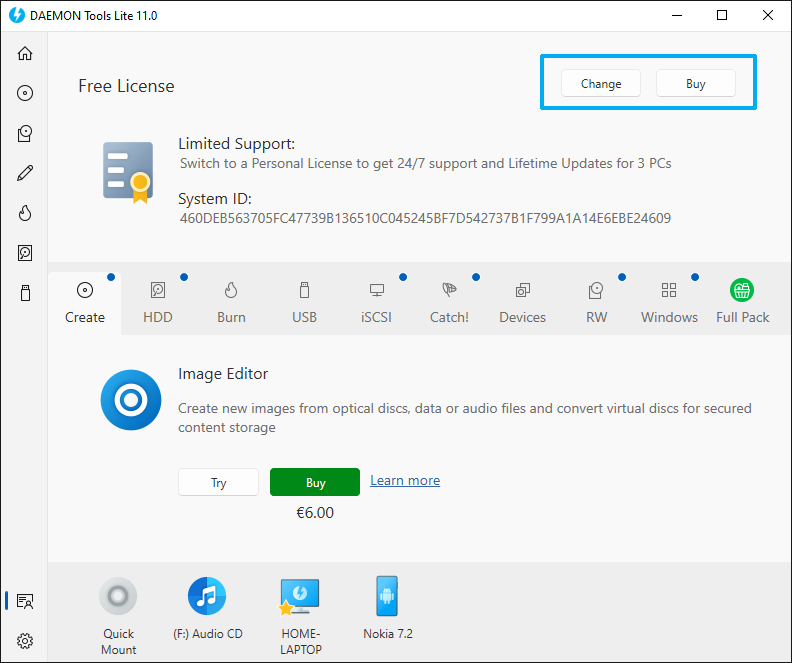 Enter your serial number and click Activate button. Follow the on-screen instructions in case of any problems or feel free to contact our Support Team.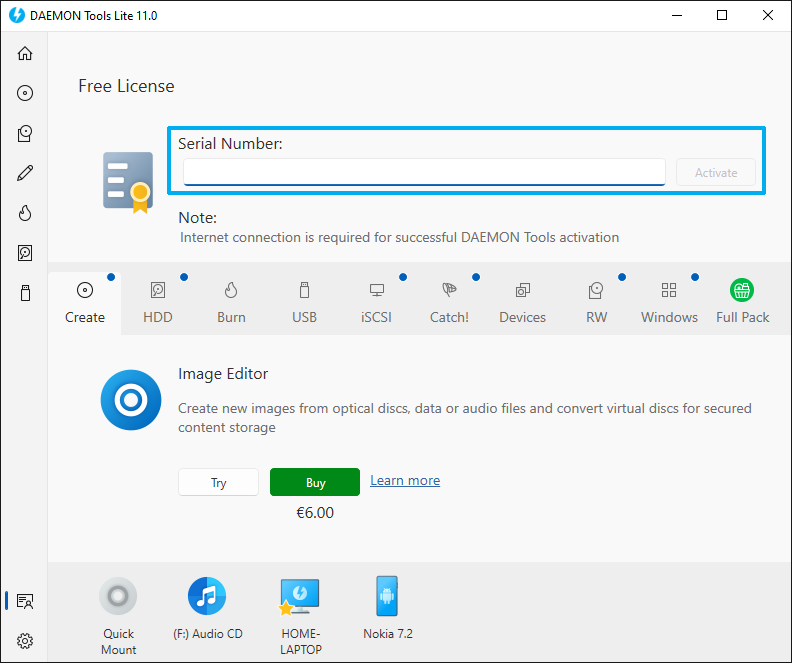 The bottom part of License wizard is devoted to paid advanced features. Some features have 3-day trial period. If you want to start it, click Try button: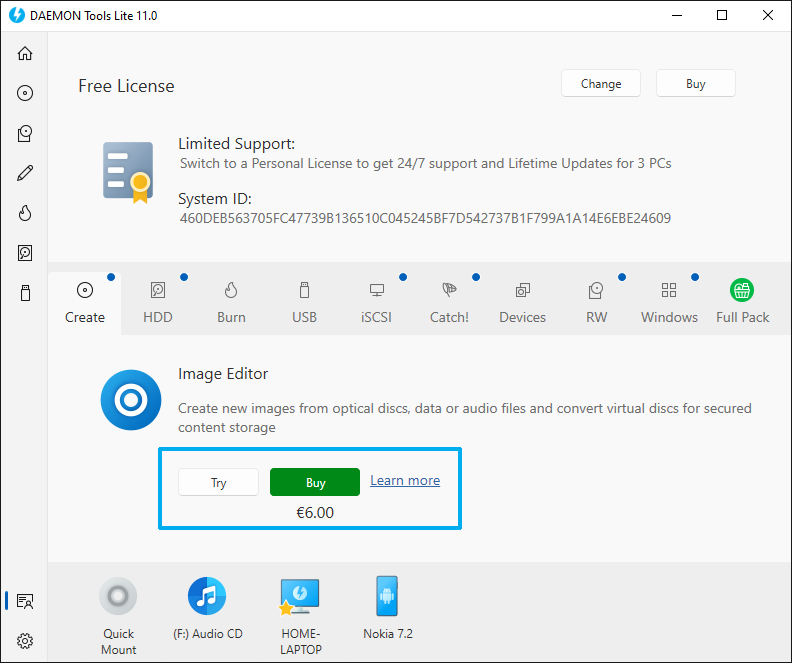 If you have run out of the trial for a certain feature, or if the feature did not have trial period at all, you will see an Activate button. If you have already purchased said feature, you can press Activate to refresh the activation status and start using this feature: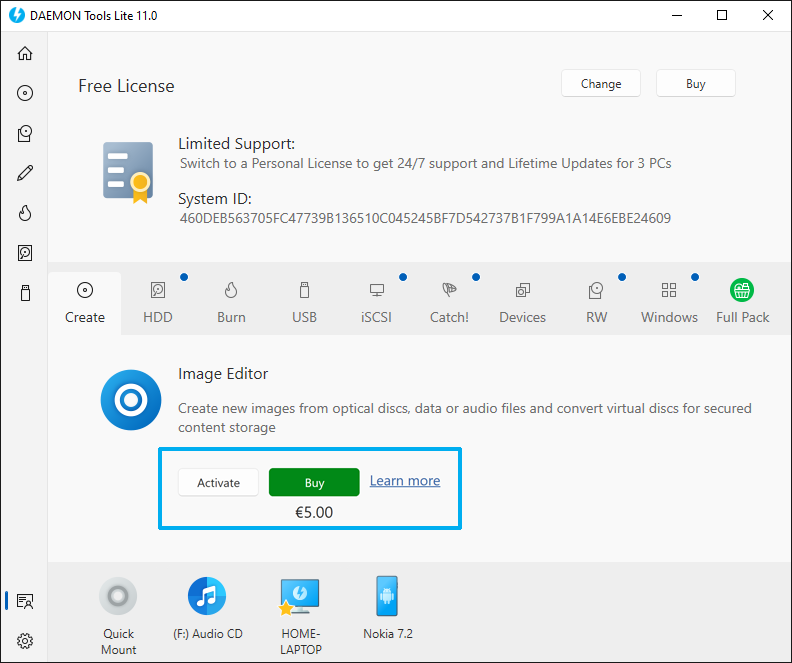 If you want to purchase a feature use Buy button. To or get more information about it press the Learn more link.