Virtual HDD group includes the features to backup and protect your data and also allows you to create RAM disks. Unlocking this group, you are getting the following list of features: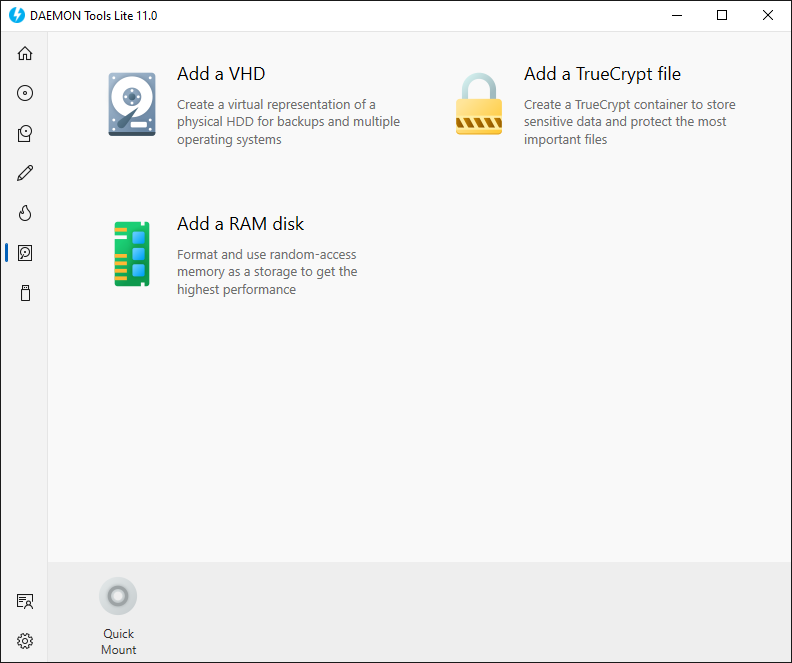 Add a VHD: allows you to create a virtual representation of a physical hard disk to backup data or host several operating systems on one PC.
Add a RAM disk: allows you to use the fastest memory as a storage to achieve the highest performance.
Add a TrueCrypt file: allows you to store your private data in the protected container.
To unlock Virtual HDD group, go to the License page, choose HDD tab and click Buy button. You will be redirected to the DAEMON Tools shop where you can choose the features you want to buy.
To create VHD, RAM disk or TrueCrypt file, click VHD option in the sidebar, or in the main window, and choose the relevant feature from from the catalog of wizards.