Image Editor group provides advanced tools to edit, convert and create images. Unlocking this group, you are getting the following list of features: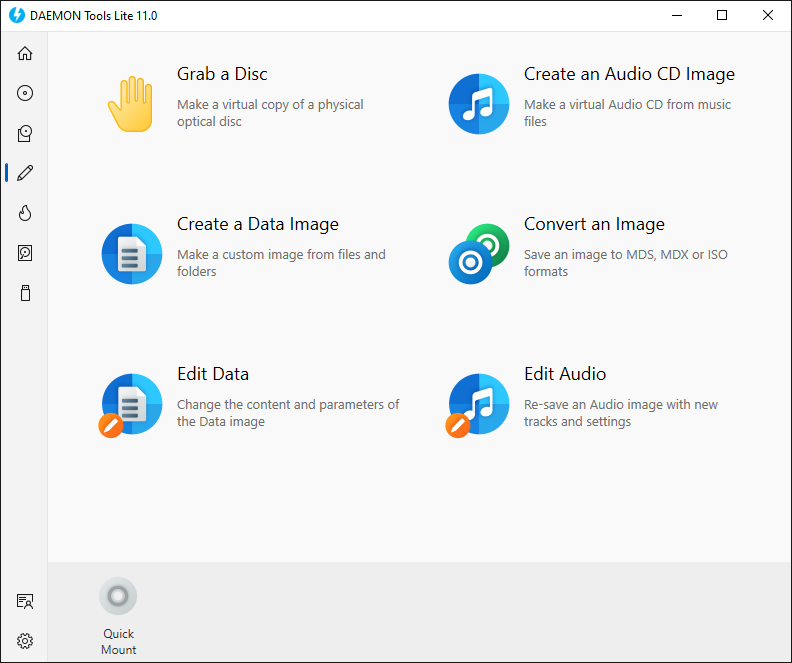 To unlock Image Editor group, go to the License page, choose Create tab and click Buy button. You will be redirected to the DAEMON Tools shop where you can choose the features you want to buy. Then click Activate button to check the license.
To grab a disc, create or convert an image, click Image option in the sidebar, or in the main window, and choose the relevant feature from the catalog of wizards. To edit an image, choose it in Images catalog and select the relevant option from its contextual menu.