Add a RAM disk wizard allows you to use the random-access memory as a storage in order to achieve the highest performance.
Add a RAM disk wizard is a part of Virtual HDD paid group. Learn more about the features included in Virtual HDD group in the relevant article.
To create a RAM disk, click VHD option in the sidebar, or in the main window, and choose Add a RAM disk from the catalog of wizards.
Here you need to perform several easy steps: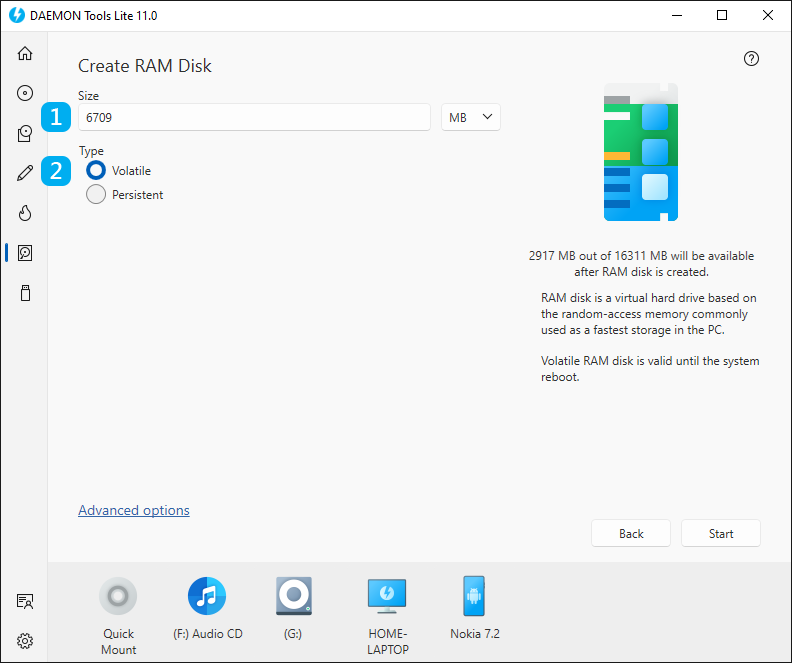 Set the Size of the RAM disk. Choose MB or GB in the drop-down list. The maximum recommended disk size that guarantees the stable work is chosen by default.
Choose the Type of the disk. Volatile RAM disk will be deleted after the system reboot. Persistent RAM disk is synchronized with already existent or newly created VHD and is valid after the system reboot. Choose how to save the new VHD or where to find the existent VHD if you decide to create a Persistent RAM disk.
The basic options are adjusted, so now you can click Start button and begin creating a RAM disk. Also, you can set Advanced options. To go to Advanced options, click the link in the bottom of the wizard. Here you will be able to: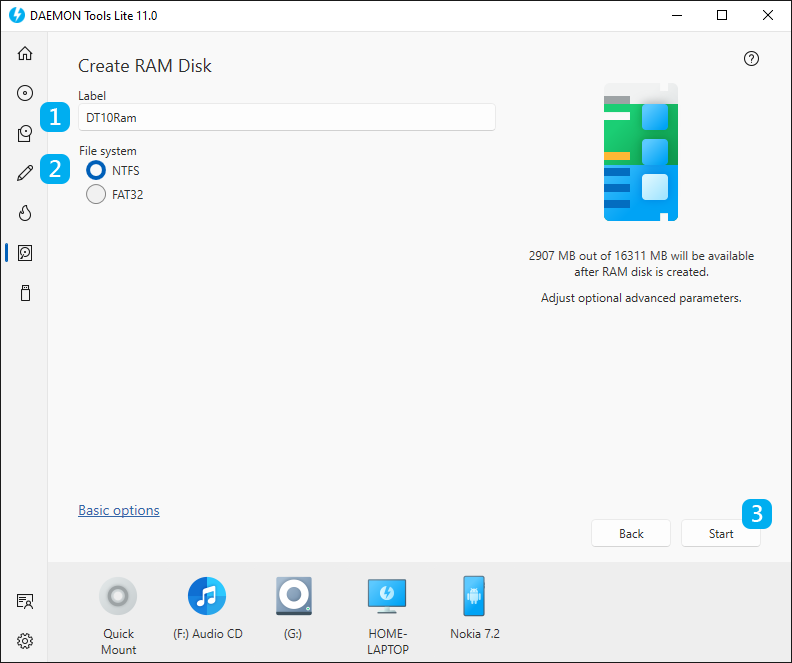 Type the Label of the volume.
Select the File system. Note that you won't be able to store 4GB+ files on the RAM disk if you choose FAT32.
Click Start button to begin creating a RAM disk or Back button to return to the catalog of Virtual HDD group. To review the basic options, click the relevant link in the bottom of the wizard.
Wait a few moments while a RAM disk is being created.