Copy a Disc wizard allows you to create a disc with the similar data and partition.
Copy a Disc wizard is a part of Disc Burn paid group. Learn more about the features included in Disc Burn group in the relevant article.
To copy a disc, click Burn option in the sidebar, or in the main window, and choose Copy a Disc option from the catalog of wizards.
Here you need to perform several easy steps: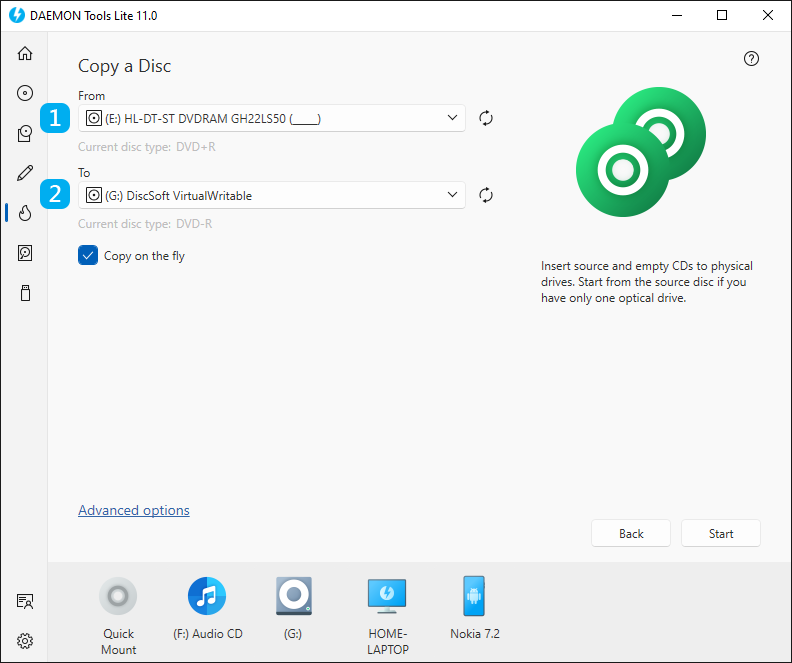 Choose the drive with the disc you want to copy.
Choose the drive with the destination disc.
If you have only one drive, choose it in both drop-down lists and insert a source disc first. If you have more than more drive, you can check Copy on the fly option to copy discs without saving a temp file.
The basic options are adjusted, so now you can click Start button and begin copying. Also, you can set Advanced options. To go to Advanced options, click the link in the bottom of the wizard. Here you will be able to: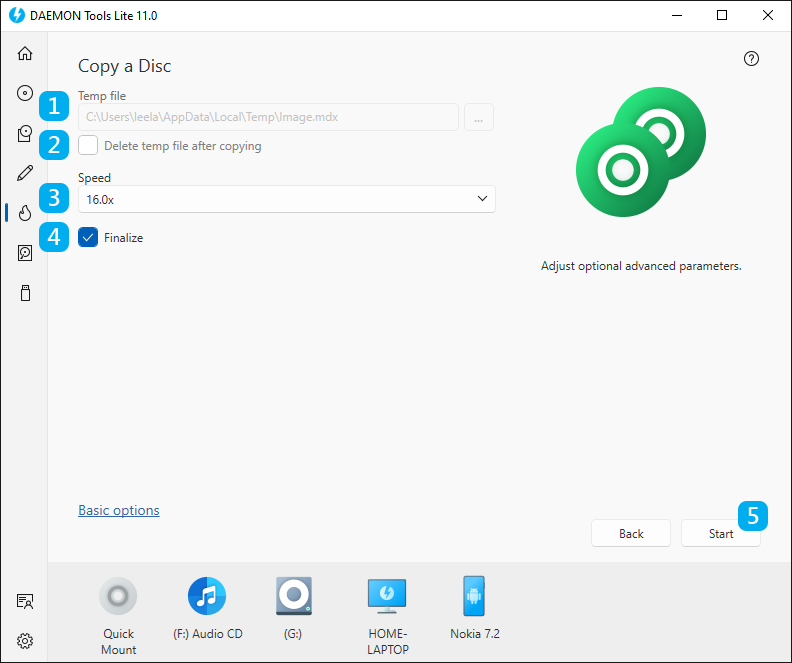 Choose the folder where to store the temp file. Use Browse… button to simplify this process.
Check Delete temp file after copying option if you do not want to store an image of the source disc.
Choose the Speed of the destination disc.
Check Finalize option if you don't want to burn additional data on the destination disc later.
Click Start button to begin copying or Back button to return to the catalog of Disc Burn group. To review the basic options, click the relevant link in the bottom of the wizard.
Wait a few moments while a disc is being copied.