Bootable USB group includes the features for operating system recovery, for protecting a USB stick with password, grabbing a USB or formatting a USB. Unlocking this group, you are getting the following list of features: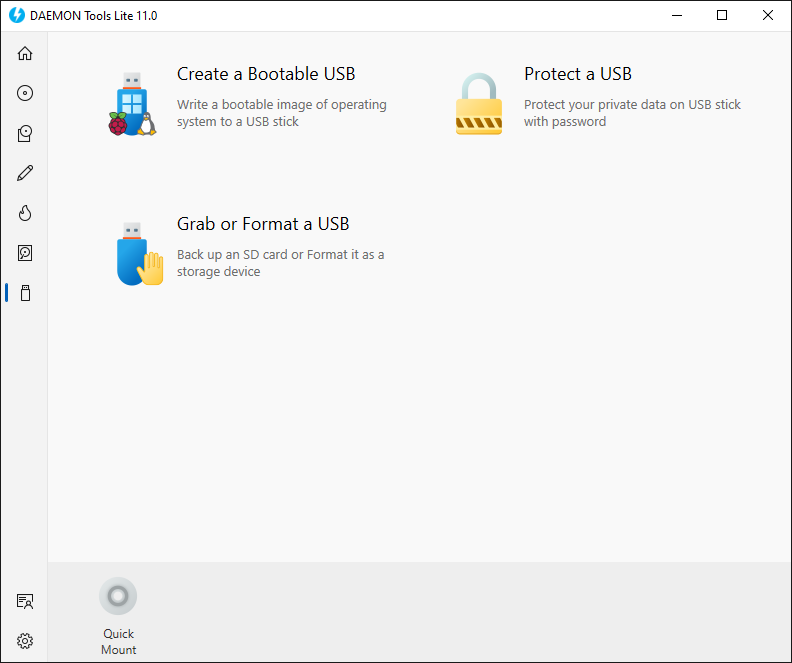 Create a Bootable USB: allows you to write a bootable image to USB stick.
Protect a USB: allows you to protect a data on the USB stick with password.
Grab or Format a USB: allows you to save a copy of all data on your device as a single *.img file, or to format a USB device
To unlock Bootable USB group, go to the License page, choose USB tab and click Buy button. You will be redirected to the DAEMON Tools shop where you can choose the features you want to buy.
To create a bootable USB stick, to write protected data on USB stick, to grab a USB or format a USB click USB option in the sidebar, or in the main window, and choose the relevant feature from the catalog of wizards.