Add Drive wizard allows you to create a new virtual device.
DT and SCSI devices can be created with the Free License, but to add an IDE drive, you need to activate Advanced Mount feature.
To open Add Drive wizard, click the relevant option from the contextual menu of Devices panel or from the Images group in the side bar. Here you will need to adjust the following options: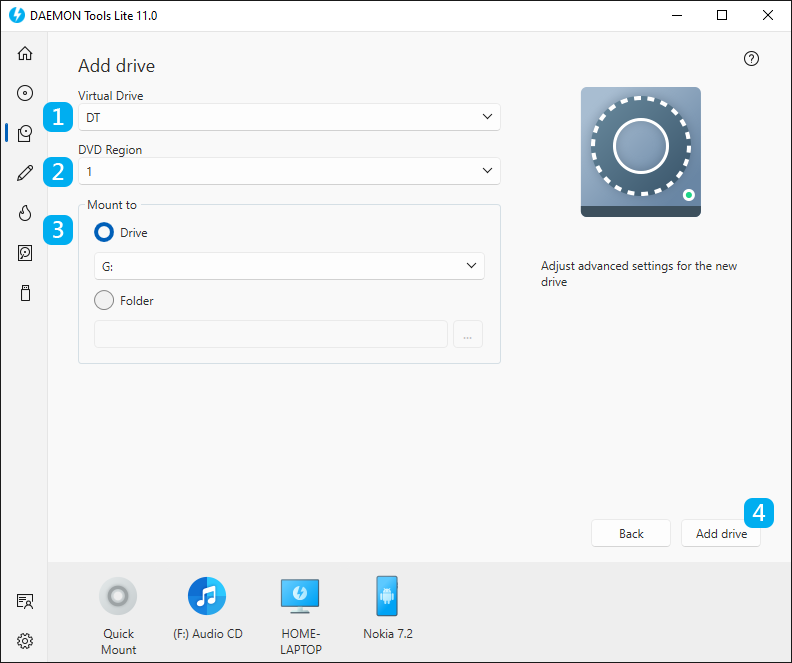 Choose the Type of the virtual drive. Note that some options are available only for SCSI and IDE emulation.
Choose the DVD Region for protected images.
Choose how to define a drive:

Select a letter
Select a path to the empty folder formatted in NTFS file system.

Check Auto insert notification option to allow the system to get a message about the new virtual disc.
Click Add drive button to create a device or Back button to return to Images catalog. Note that SCSI and IDE devices require SPTD drive, so you will need to install it first.